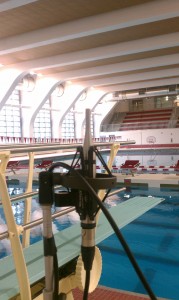 As part of the promotion of the new website, XIX Acoustics is offering to do $100 ($150 off the normal rate) evaluations of listening rooms in the Greater Boston Area (within the I-495 loop). If you're not in Boston, just get in touch via email or phone to send measurements and photos. Phone (781) 710-4521 or email hendrikxix (AT) xix-acoustics <dot> com.
What You Get for $100
Measure and document the room dimensions and materials
Noise measurements
SPL (Sound Pressure Level) measurements
Consultation for monitor and listening position locations and angles
Suggested acoustic treatments and locations
Hanging out with Hendrik at your studio!