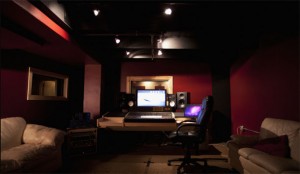 Studio Design is personal, intimate and confusing. Many studio owners (home, project or commercial) want to design their own space, but they want to avoid making mistakes that end up being expensive, disappointing or irreversible. Some of the biggest worries about the design process are as follows:
Economics. How can I spend only the money I need to spend to achieve the results that I want? Is there a less expensive solution? Can I do this work myself? Is there a contractor that actually understands how to build a studio? How much are we paying for a brand name designer, treatment, or fixture? Can we save money by making a custom solution?
Function. How can I be sure that the drummers aren't going to bother my neighbors, my spouse or the other musicians? Do I need to build the studio to be able to expand and grow over time? Can I match my space to my own unique workflow? Is there a way of doing what I want to do in the space that I have? I only need to record vocals and acoustic guitar. How big should the iso booth be?
Sound Quality. Is my listening space negatively affecting the sound of my loudspeakers? Could I have picked better monitors? Is my mix position located in the actual sweet spot and can I reach what I need to from the sweet spot?
Upgrade. Can I fix my acoustic problems by rearranging what I already have? Could I significantly improve my space without a complete redesign? Can I add acoustic treatments to improve my imaging and frequency response?
Our philosophy is derived both from practical real-world concerns and scientific study and testing. We want to help studio owners feel empowered to design and DIY their own space.
We are here to help. We are here to educate.
Download a Studio Design Worksheet.