I was contracted by J.M. Forbes & Co to solve acoustic problems in three of their conference rooms in the historic Charles Street Meeting House that they have converted into executive office suites. The conference rooms were in reflective and generally extremely tall spaces and echo and reverberation were problems for both people in the room and people on the other end of conference calls.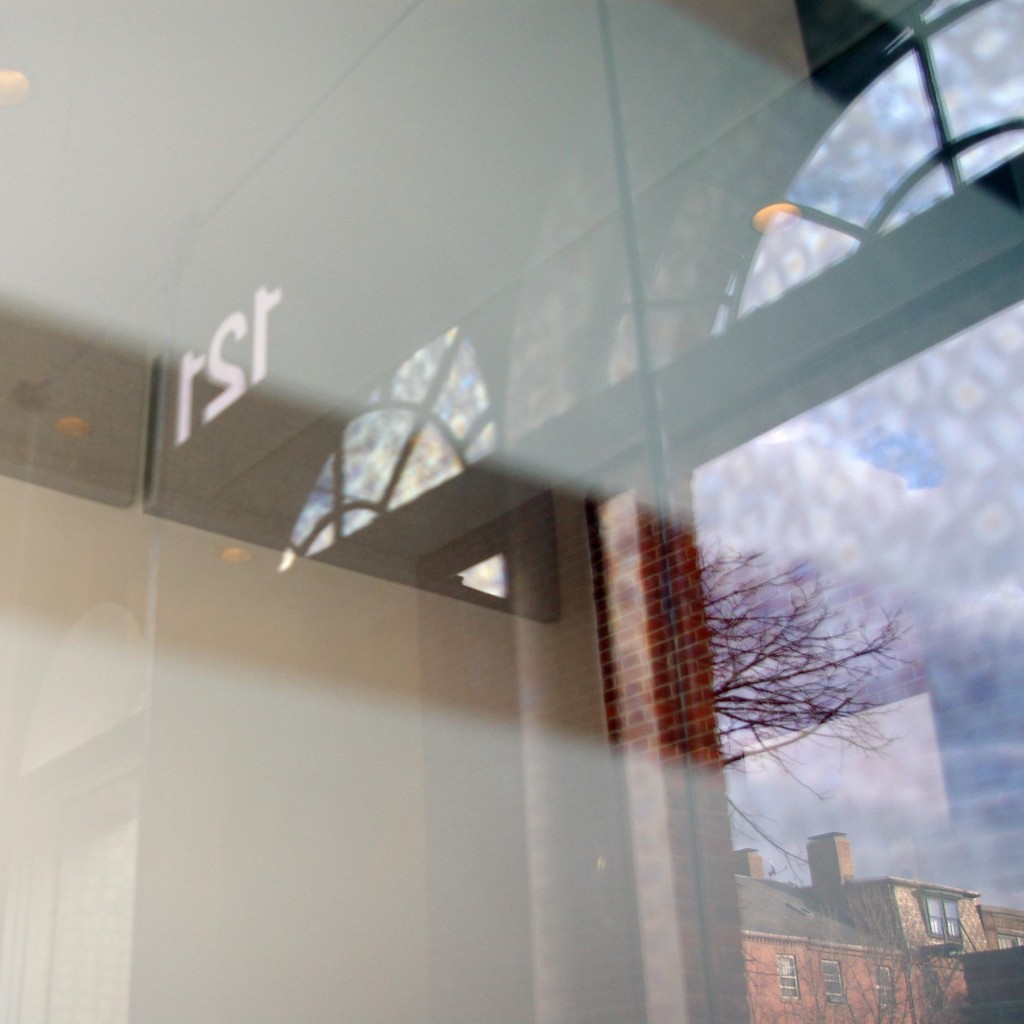 Due to the historic nature of the building, a great deal of the common areas were designed to take advantage of classic architectural details like original moldings, arches and the restored clock and bell.
The extreme height (19 foot ceiling) of the "Tall Conference Room" was both an important architectural hook, but also the cause of many of the room's acoustic issues. MBI Products was contracted to manufacture custom 4 inch thick 6 foot tall 6 lb fiberglass panels with a special off-white acoustically transparent fabric.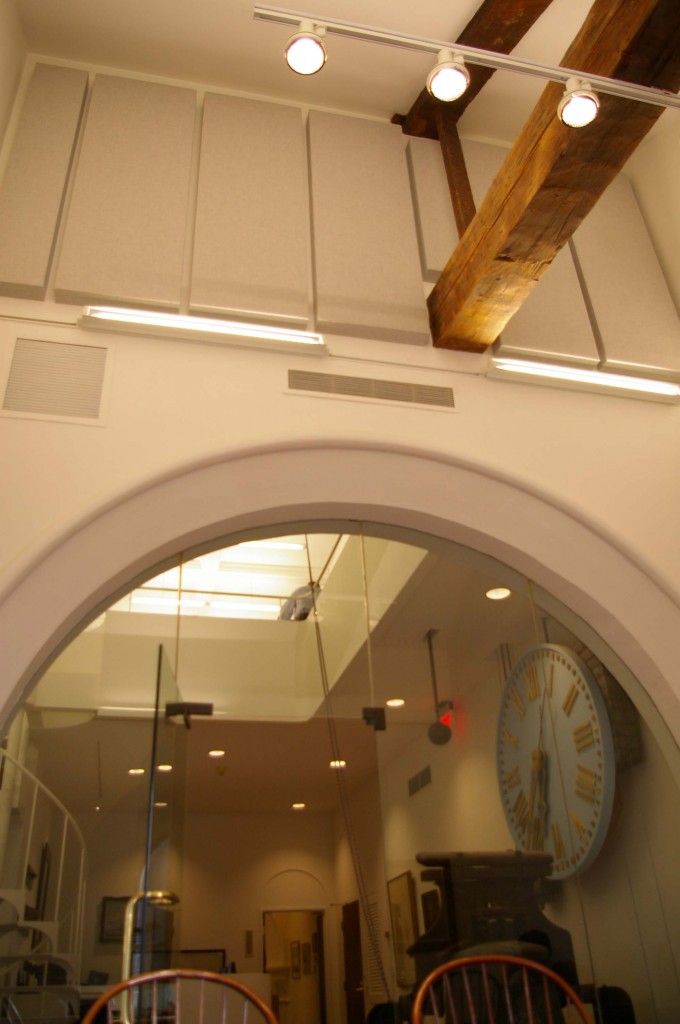 The Atrium Conference Room was designed as another signature feature of the Meeting House offices. The room is around 12 feet tall with a large original arched window looking on onto the sidewalk below.