We have recently received a number of questions from people planning to install an array of Acoustic Ramps in their listening rooms. Most people are interested in the differences between the two installation styles: permanent and temporary.
Use the temporary installation if any of the following are true:
You don't own the space in which you are installing the Ramps
You want to be able to use the Ramps in multiple locations like for diffuser gobos (see the Studio 44 photos)
You don't want to drill holes in the Ramps
You want the most flexible installation possible
You don't want/need a horizontal installation
Use the permanent installation if:
You own the space and you want the most rigid and secure installation possible
You live somewhere where earthquakes are common
You want to install the Ramps horizontally (see Horizontal installation photos)
The Ramps come with the hardware for temporary installation: a hanging "J" hook and a cross piece that is installed on the rear of the Ramp. This is the easiest type of installation. Essentially you screw the "J" hook to the wall. Then you attach the cross piece to the back of the Ramp and hang the Ramp on the hook. Very simple.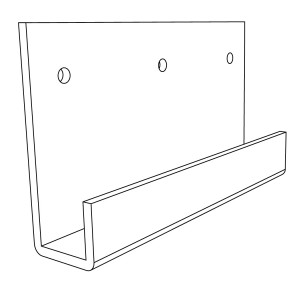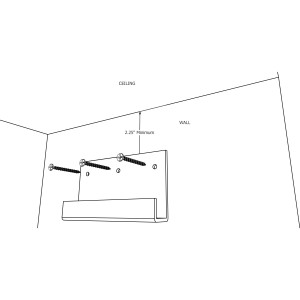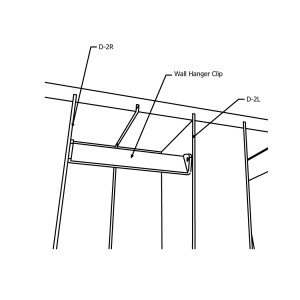 You install the hook on the wall at least 2¼ " from the ceiling using a level and appropriately strong fasteners (like 3″ drywall screws into studs.) Use a level to make sure the hook is level. Next you install the hanger bracket cross bar to the back of the Ramp. Then simply hang the Ramp on the hook. The Ramp will drop into place and be pressed against the wall.
Here's a video of a permanent installation.