We now have a way of comparing apples to apples!  Using the methods described in AES-4id-2001 (r2007) "Characterisation and measurement of surface scattering uniformity," we now have a direct comparison of the Acoustic Ramp and RPG's QRD 734.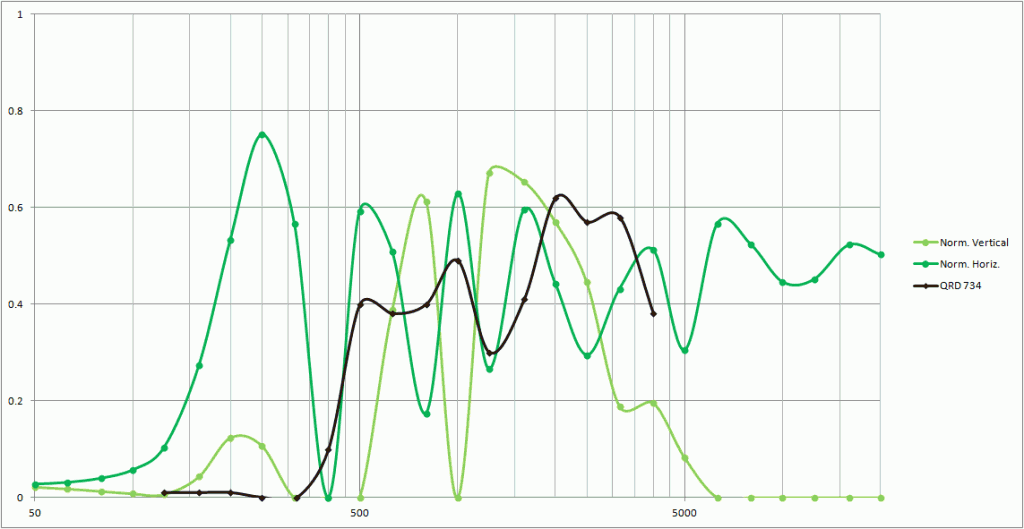 The black line is the QRD 734 and the green lines are the Acoustic Ramp™.  Please note that BOTH of the green lines are happening at the same time, so you're comparing both the green lines to the black line. As you can see the Ramp™ extends the frequency range way above and below the 734.
So we're actually comparing a super-yummy Ginger Crisp apple to a mealy Red Delicious. Which is which?